The Future is here: OMODA confirmed for South African launch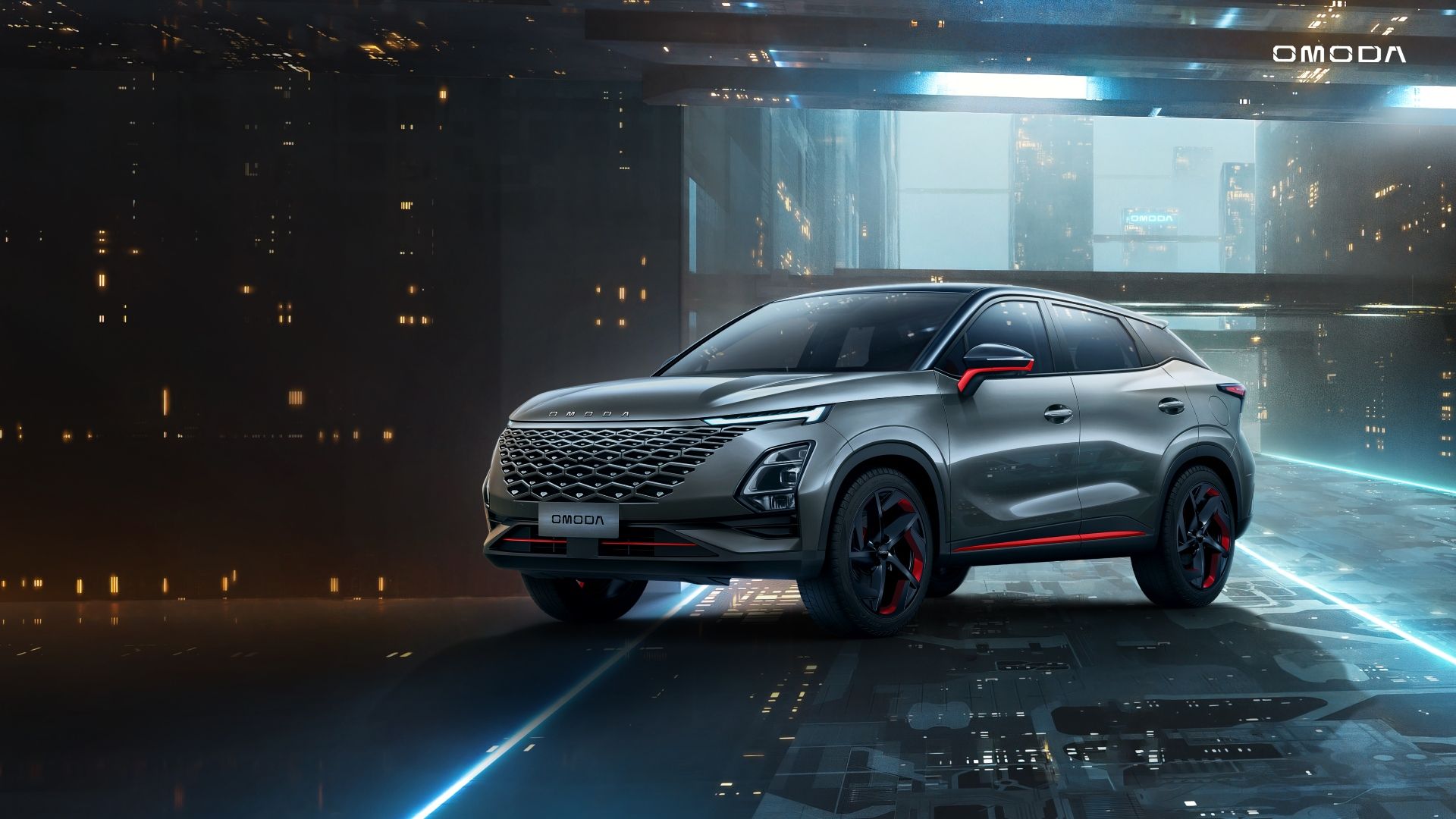 The Future is here: OMODA confirmed for South African launch
New brand and model range to be introduced
OMODA C5 the first model to land in South Africa
The future has five doors and five letters.
Chery International this week introduced the OMODA brand in South Africa, making it the first country on the African continent to offer this new brand to motorists.
By welcoming OMODA to its shores, South Africa joins several countries globally, including some in South America, Asia and soon also Europe and Australia to be added to the list of those selling this ultra-modern vehicle brand.
The first model from OMODA, the OMODA C5, will become available mid-April and will be sold through 30 pre-selected dealers covering all major metros and cities. Each dealer has been pre-selected to offer a dedicated range of sales and support services to OMODA customers and each has invested in the range of dedicated diagnostic and support services required.
"OMODA is a new, modern and luxurious vehicle brand that showcases what can be done when a brand is not hindered by legacy technology or design," says Tony Liu, the Executive Deputy General Manager of Chery South Africa.
"Every aspect of this range of products, from vehicle design, performance, technology and driving pleasure, has been designed from a clean slate and will truly surprise and delight South African motorists," says Liu.
The name OMODA is an amalgamation of concepts and is the result of a competition that saw over 10 000 entries from 30 countries. Entrants tried to capture the spirit of a new brand that aims to redefine motoring, and the most unique and meaningful names that captured this new spirit made the shortlist before OMODA was chosen.
Making up the name OMODA is the O for oxygen, new life and vitality and the term "MODA", which refers to the modern and fashion forward characteristics of the new brand.
OMODA C5
As the first model to showcase for OMODA, the OMODA C5 cuts a unique silhouette in a market saturated with generic SUVs.
To create this sporty and unique new SUV, the OMODA designers created a design language called Art in Motion. Each element, including the liquid lines of the diamond matrix grille that flows seamlessly into the lights and shoulder line, has been conceptualised exclusively for OMODA. Among the many unique features of the first model – the OMODA C5 – are a rounded glasshouse with imperceptible edges and lines, a wedge-shaped roofline that flows from the bonnet to the pinched rear quarter and the use of thin, arrow-shaped head and tail lamps with next-generation smart LED illumination.
"The OMODA C5 looks like nothing else on the market. Its design, both inside and out, has been untethered from tradition and offers something fresh and unique," says Liu.
The interior of the OMODA C5 keeps the promise made by the exterior design.
Among the many innovations inside this five-door cross-over SUV are ambient lighting with near infinite colour combinations, a clean centre console with intelligent interactive switchgear and wireless charging and dual integrated 10.25-inch screens that smoothly incorporate the vehicle and entertainment information.
Welcome to the O-Universe
A brand as unique and forward-thinking as OMODA needs an entire universe of its own. To introduce OMODA to South Africa, the team has created an entire O-Universe for customers, who will be known as OMODERs.
As part of the O-Universe, OMODERs gain access to O-Fashion, O-Life, O-Lab and the O-Club. "In South Africa, as in other countries that have introduced OMODA, we have employed an entirely new team with new ideas to build the OMODA brand and community. Nothing is off the table, and anything goes, as long as our OMODA customers feel the benefit," says Liu.
True to this statement, the OMODA team members in South Africa are young, vibrant individuals focused on laying the foundation for the future of OMODA. While housed in the Chery Head Office in Bryanston, Johannesburg, the team has carte blanche to try new marketing ideas and to explore new ways of benefitting customers.
Future-proof technology
While the range and line-up of the new OMODA C5 will be revealed at the end of this month, it is worth noting that the OMODA C5 is built on the Chery Group's T1X platform. This platform not only has an industry-leading weight and rigidity rating, but it offers sportscar levels of grip and handling without the harsh ride that is often associated with that category of vehicles.
The T1X platform is also known globally for its innovative design that allows for the future use of any form of propulsion, be it internal combustion petrol and diesel engines, battery-electric systems or even hydrogen propulsion.
Launch in South Africa
To help establish OMODA in South Africa and to support customers of this modern new brand, Chery South Africa has approved 30 Chery dealers to allocate a part of their dealership and staff to OMODA.
This will mean that every OMODA customer will have the highest level of support and dedicated attention they will come to know from the brand. At the same time, the allocation of dealers will ensure that every large metro and city will be covered
To welcome the first customers to the OMODA brand and celebrate the upcoming launch of the OMODA C5, OMODA South Africa has launched a dedicated pre-order campaign at omoda.co.za/pre-order.
The campaign will offer the first 100 customers a selection of special gifts, including a R10 000 voucher, a special set of Bathu-OMODA sneakers, a customised set of vehicle decals celebrating a first edition model and more unique merchandise.
To qualify for this special offer, OMODA fans are invited to register on the link above and pay a fully-refundable deposit. South Africans interested in learning more about OMODA can follow the brand on their various social media channels or visit omoda.co.za.
"By joining the OMODA family early, our South African friends will be the first to learn about the OMODA C5 and other OMODA models that will arrive soon," says Liu.
Ends
For more information, please contact:
Chris-Mari Botes
Brand Manager: Omoda
omoda.brand@omoda.co.za
010 448 5388
084 488 0757
omoda.co.za